From sconces to table lamps, lighting designer Eddie Cohen offers tips on how to properly light a room.
Lighting Placement
When you design lighting for a room you have to consider what activities you're going to engage in in that space. The types of activities will influence your choice of fixtures and placement. Most rooms serve more than one function. Lighting must be considered when highlighting certain room elements. Design by Andreas Charalambous.
Recessed Lighting
Recessed lighting is a good choice for a living room. Consider placing above a sofa, coffee table or chairs. Design by Velvet Hammerschmidt.
Wall Sconces
Sconce lighting is a beautiful decorative option that can add color and style to a room. Sconces come in a variety of materials such as glass, metal and ceramic. They will spill indirect light on sections of the wall and form interesting backdrops or accents to the room. Design by Grace Sorensen.
Lamp Light
Table lamps and floor lamps are a key source of light for a room. This is an easy option for everyone, but there are many things to consider before purchasing. For example, you don't want light shining directly in your eyes while you are sitting next to the lamp. There are also various qualities of light through different types of shades. Shades can change the brightness and the color of the light that fills your room.
Reading Lamp
Think of the activities you will be doing in your room. If you read in your living room, a good light is needed near your favorite reading spot in the room. A floor or table lamp next to a chair, sofa or on a desk should provide the right amount of light. Design by Katie Leavy.
Track Lighting
Accent architectural elements in your home such as a fireplace mantel. You can do this with special spot lighting that is either recessed or on a track. Track lighting is nice over a bookshelf. Design by Andreas Charalambous.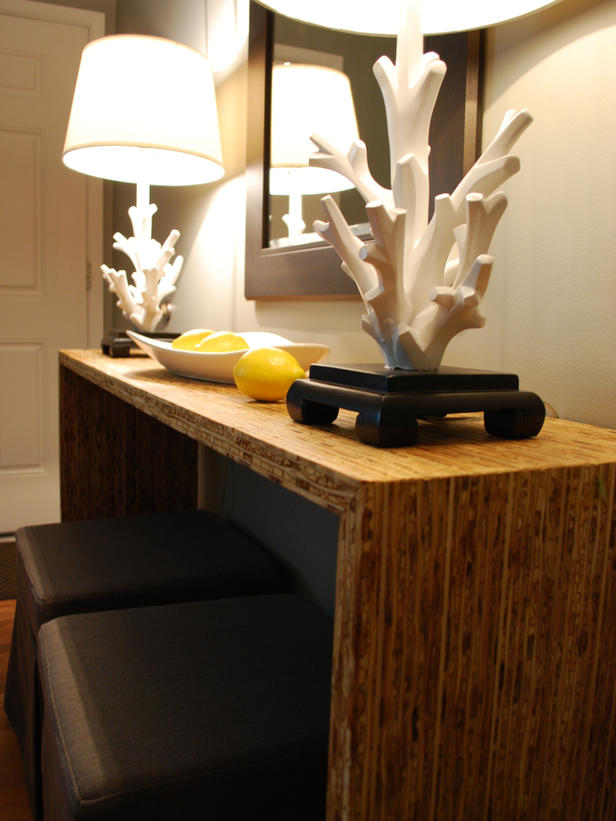 Unique Fixtures
Light fixtures can be a piece of art. An interesting fixture on a table or shelf can be a conversation piece as well as an added light source to a dark corner. Design by Judith Balis.
Candlelight
Candles are always great for creating a casual or even romantic atmosphere. There are some specially designed light bulbs that simulate the light that comes from candles. Design by Elizabeth P. Clarke.
Source from hgtv.com