An outdoor party is fun when you have a great place to throw it. Browse through these courtyard photos and get inspired to entertain guests at your home.
An outdoor space complete with a movie screen and cinema area. Lounge seating and benches allow people to enjoy movies while relaxing.
Warm and Welcoming
Creating the right ambiance is key when entertaining guests. They have used the right lighting, plants and design to make guests feel welcome.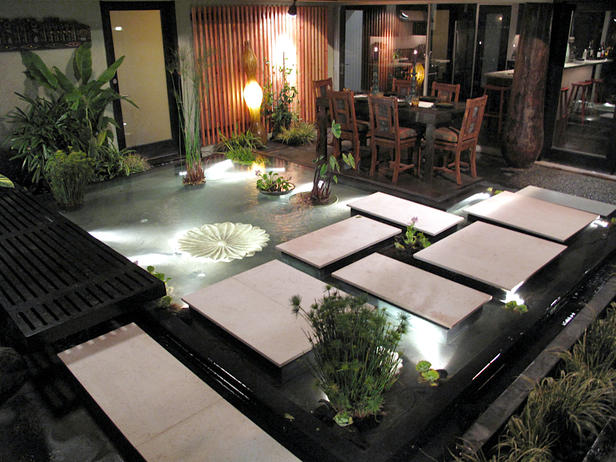 Day or Night
This courtyard for guests to enjoy the beautiful water design while eating dinner at the table nearby. The space is great for daytime or nighttime use.
For Parties Large or Small
This courtyard to work as a dining area or Japanese tea room. The large dining table is great for large parties, but the space is intimate enough for small gatherings.
Intimate or Social
This courtyard is constructed of permeable pavers and enclosed by picket fencing, accommodating both social gatherings and intimate family dinners.
Fiesta Time
Bright blue accents to this outdoor dining area. The Spanish-inspired elements give the space an inviting look.
Source from hgtv.com